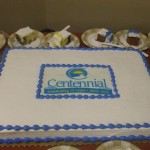 TEN BEST THINGS TO DO AROUND CENTENNIAL, CO
The City of Centennial, with a population of 100,377, stretches along the south suburbs from the City of Denver. It has been voted the safest city in the State of Colorado for seven years in a row for those cities with more than 75,000 citizens. The idea for the city was born in a pancake house by five men with a vision. It celebrated its 10 year anniversary this past summer.
The city boasts an abundance of recreational activities, plentiful shopping, including IKEA and the Streets of Southglenn, popular restaurants, new Civic Park, walking trails and biking trails.
Family Sports Center & South Suburban Parks & Recreation District

The Family Sports Center is located off Arapahoe Road and Peoria and is part of the SouthSuburban Parks & Recreation District. It features two ice skating rinks (one where the Avalanche practices frequently), Rock Climbing, Fitness classes, Golf Driving Range, Ice Skating Lessons, Day Camp activities, Sports Dome, eXerGame Zone, Teen Programs, Laser Tag, Miniature Golf Course, Youth Ice Hockey, Lollipop Park, Avalanche Grill with deck, Pro Shop, Banquet Rooms, etc. It is a perfect place for birthday parties and many other gatherings, meetings and events.
Whole Foods
Centennial has one of the largest Whole Foods stores in The Streets of Southglenn shopping
center. Recently, Health Magazine ranked Whole Foods as the Healthiest Grocery Store in America. Besides selling many organic and wholesome foods, it also boasts a very large Prepared Foods departments which includes a deli, an ethnic restaurant, neighborhood diner, Parisian café, pizza joint, BBQ shack, sushi or seafood bar, raw foods bar, taco bar, salad bar, sandwich bar, olive bar and wine bar. I sometimes just stop by for lunch with friends, each of us able to get our favorite types of food and then find relaxing seating in their dining area. Then the final touch is picking one of the gelatos for dessert.
Big Bills NY Pizza, Steak 'n Shake, Golden Corral
Centennial has many, many different types of restaurants. Big Bill's NY Pizza is one of the biggest hits around. They also have an annual "Day of Giving" on 9/11. Last year, Big Bill's raised $100,000 for the JoAnn B. Ficke Cancer Foundation that will help Colorado families fighting cancer. http://www.youtube.com/watch?v=UVlfhDSGSSg
Our two newest restaurants are Steak 'n Shake, the first one in the Denver metro area, and Golden Corral at the Parker & Arapahoe Road intersection. Whatever type of food you are in the mood for, you are sure to find in and around Centennial.
Ice Skating Rink at Streets of Southglenn
The Streets of SouthGlenn has many, many wonderful stores, restaurants and even a movie theater (Hollywood Theaters – SouthGlenn Stadium 14). It boasts beautiful
landscaping during the spring, summer and fall. During the winter, the big attraction is the outdoor ice skating rink. During the Christmas Holidays, local youth figure skaters entertained us before Santa arrived to flip the switch and turn all the Christmas tree lights on.
Brilliant Sky Toys and Books
Also in The Streets of SouthGlenn is a new toy and book store that opened this summer.
This toy store is different than other toy stores because they focus on enrichment, enlightenment, and enjoyment. You can explore an unparalleled spectrum of the finest, most developmentally sound playthings that the world has to offer. This is a picture of their Ribbon Cutting Ceremony August, 2011.
Centennial Parks & Trails
The City enjoys over 500 acres of parks, 800 acres of open lands and 40 miles of trails, most owned, managed, and funded through two districts – the largest being South
Suburban Parks and Recreation District and Arapahoe Parks and Recreation District. Funds to support development and maintenance of these parks are raised through mill levies on district residents. Centennial contributes a large amount of its County Share-back and CTF funds to improve these parks.
Centennial owns several parks and open spaces. These include Cherokee Trail Park, located along the Piney Creek Trail, the 11-acre Centennial Center Park, 4.9 acres of open space along Lone Tree Creek adjacent to Center Park, and a 39 acre future park/open space site located on Potomac Street, near the Bronco's training facility.
The City has also recently finished construction of 18 miles of new on-street bike lanes with signage and striping throughout the City. This project is part of a city-wide biking network connecting parks, schools, and existing trails.
Civic Park
The City purchased an 11-acre park/open space parcel that is adjacent to the City's Civic Center – located on the north side of Arapahoe Road, between S. Revere Parkway and S.
Vaughn Way. The park/open space parcel is a central place where Centennial residents can recreate and gather for special events.
Centennial Movie Nights
During the summer months, Centennial offers several Movie Nights at various locations including local Rec Centers. The movies start at sunset. Picnic dinners are allowed and
encouraged. Sometimes fireworks conclude the event or entertainment precedes the movie. The "Centennial Under The Stars" event is similar but is located at the Centennial Medical Plaza off Arapahoe Road. This FREE, family event includes interactive fitness demonstrations, vendors from throughout the City, family activities, health screenings, entertainment, food and a twilight movie ending with a spectacular fireworks show.
IKEA
From practically any location in Centennial (not to mention Lone Tree, Highlands Ranch and DTC) one can catch a glimpse of the IKEA sign towering over I-25. Centennial was
very excited about the Grand Opening of IKEA during the summer of 2011. In case you haven't been to an IKEA store before (I had not been to one before they opened in Centennial), they have their roots in Sweden. IKEA is the world's largest furniture retailer. Most of the furniture is designed to be self-assembled. The store is the 2nd largest in the US boasting 415,000 sq. feet. The store features: over 10,000 items; three complete model home interiors; 50 different model room settings; a supervised playground for children; a 550-seat restaurant.
If you are thinking about moving to the Centennial area, as a professional realtor, Vickie Hall specializes in the Centennial area and knows the area well. She has been with Re/Max Masters for over 7 years and has 13+ years experience as a realtor. Besides giving expert real estate advice, she also created and is editor in chief of several Facebook and Twitter pages on Things to Do, Breaking News and Deals & Discounts around the Centennial area.
Vickie can be contacted at 303-944-1153 or [email protected].