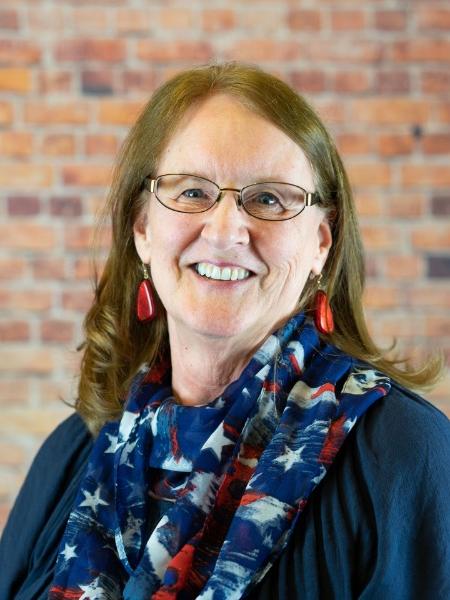 Vickie Hall
Realtor
CRS
Helping Make Your Real Estate Dreams Happen!
RE/MAX Masters Millennium
RE/MAX Masters Millennium
6020 Greenwood Plaza Boulevard
Greenwood Village, Colorado 80111
You will win by teaming with me to buy or sell your home and achieve the American Dream in the most competitive market in the country. As a buyer you will win by using my bidding strategies to position your offer as the winning offer. As a seller you will win by using my 4 "P" strategy: Preparation, Photos, Pricing and Promotion to sell your home quickly and for Top Dollar. Since buying or selling a home is one of the largest financial decisions in your life, you will win by teaming with me to receive the experienced, professional knowledge and customer service to guide you in making YOUR real estate dreams happen.
I grew up in Tigard, OR, a Portland suburb, the middle of three girls. Went to University of Portland and spent my sophomore year with their exchange program in Salzburg, Austria. Moved to my husband's home town, Denver in 1977. We have 3 children, Kevin, Kristyn & Nicholas. Graduated from Regis University in Denver with a BA in Business. Divorced in 1988 and married David in 1994. Gained two stepdaughters, Suzanne & Erin. Became a realtor in 1998. I have been with RE/MAX Masters Millennium since 2004. I have earned the designation of RE/MAX Hall of Fame Realtor, a CRS certification (only 1% of all realtors have this designation); Diamond Circle Awards from South Metro Denver Realtors Association; 5 Star Professional Awards. Also the proud grandmother of 7 grandchildren, so far....
Highly likely to recommend
05/20/2022 - kurteanes
Sold a home in 2022 in Aurora, CO 80014.
Vickie was great and very professional she helped me sell my aunts condo and navigated me through the pitfalls we encountered. She never lost direction and her advice was invaluable. If your looking for a professional and knowledgeable agent she is that. Once we found the right buyer, things went well, even though the buyers had some issues. Her experience got me through the process and everything was completed. I highly recommend Vickie Hall for you real estate transactions.
Highly likely to recommend
12/03/2020 - zarawille3234
Bought and sold a home in 2020 for approximately $250K in Denver, CO 80237.
I first discovered Vickie through her introductory e-mails which I found to be a good and precise amylases of the Denver housing market. I was following those e-mails quite a while until I decided to give her a call. I found her to be knowledgeable and patient in explaining all the details related to real estate market. She has been extremely helpful in both buying and selling our condo units and for searching the market for new residential property for us. She makes the difficult process easy and enjoyable. I have gone through many agents in the past and she is the best.
Highly likely to recommend
03/12/2019 - user7322687
Bought and sold a single family home in 2018 for approximately $775K in Centennial, CO 80111.
Vickie was my RE Agent for both the sale of my existing home and subsequent purchase and closing of my newly constructed home. The road to closing on each was not totally smooth. Vickie's knowledge of local market conditions, of both the selling and buying processes and documentation, access to specific construction specialists to advise on specific issues, etc. was extremely helpful in bringing both transactions to a successful and timely conclusion. I will not hesitate to engage Vickie again as the need may arise.
Highly likely to recommend
03/12/2019 - relgar36005
Bought a single family home in 2018 for approximately $225K in Denver, CO 80247.
Vickie did a great job quickly finding the perfect place for us! We recommend her for her attention to detail, industry expertise, and great guidance in a complex transaction. Thank you, Vickie.
Highly likely to recommend
09/02/2018 - mcamila24
Bought a single family home in 2018 for approximately $350K in Aurora, CO 80017.
This is the second time in two years that I have asked Vickie to help me to find a property that fits my needs. She was as awesome as usual. I did not find the property shopping was stressful when I dealt with Vickie. She did not pressure us but very thoroughly explained what would be expected each step of the way. When I talked to my friends about their house shopping experience, I could not be more pleased with my choice of using Vickie. I felt that Vickie was working for my best interest at all times. I would use Vickie again without a doubt if there's a need. I would recommend Vickie to any of my friend and family if anyone wants a recommendation.
Highly likely to recommend
08/22/2018 - Tammi Brazee
Sold a single family home in 2018 for approximately $600K in Aurora, CO 80016.
My husband and I have worked with Vickie twice to buy and sell homes over the years; repeat business says a lot in itself. She knows the market and all the ins and outs of buying and selling a home. She also knows many folks in the industry, so her networking strength is an asset. Vickie is incredibly patient, even concerning questions that I'd asked multiple times or with processes that needed a detailed explanation. She's a good human being all around so she's great to work with.
Highly likely to recommend
08/22/2018 - micheledb49
Bought a single family home in 2018 for approximately $500K in Castle Rock, CO 80109.
It was pure luck that I stumbled upon Vickie's website and it was very good luck for me! We moved from Austin, TX to Castle Rock, CO without knowing pretty much anything about the area. Vickie was incredibly knowledgeable about the area and great at answering our (many!) questions. We flew in twice to house hunt and both times she was happy to make the most of our time in town. We did the closing & inspection remotely and Vickie was incredibly helpful. She attending the inspection for us. For the closing, she went over the entire document over the phone so we wouldn't have any questions doing out signing on our own in Texas. We are super thankful we found Vickie!
Highly likely to recommend
05/08/2018 - Carmi Eichhorn
Sold a town home in 2018 for approximately $300K in Littleton, CO 80128.
We bought and sold our house with Vickie. She is by far the best realtor around. She takes the time to get to know you and what you are looking for in a home. She goes above and beyond to find the best for you!
Highly likely to recommend
06/08/2017 - DanielleKatsounakis
Bought a single family home in 2016 for approximately $275K in Aurora, CO 80013.
She was amazing and I would recommend her to anyone I know looking buy a home. She is very seasoned and professional and took us by the hand being 1st time home owners. She made the process easy and fun!!!
Highly likely to recommend
06/03/2017 - user3747585
Bought a single family home in 2017 for approximately $250K in Denver, CO 80231.
What I love about Vickie is her experience, and her upfront no sugar coating attitude. In this seller's market, Vickie never pressured me to place any offer, or place high bidding. Every week we went out, finally after 6 weeks and 7 offers, I was under contract. She allowed me to take my time to understand the market competitiveness, and give me her professional opinions, but not in a pushy way. She is always on top of the listings and always able to show me my interested properties quickly. She pointed out the pros and cons of each listing we saw and provided me of the comps, to helped me to decide my offering prices. She and my awesome lender team worked closely together, and made this stressful process seemed so easy and smooth.